Most Americans Already Believe We're Heading into an Economic Downturn
According to a new survey from MagnifyMoney, most Americans (70%), believe that economic downturn is already on its way.
High inflation is the most glaring factor followed by high housing costs, rent prices and rising interest rates. People can easily see how much their everyday items used to cost and compare that to today even a year ago.
Take a look at the U.S. home prices with the chart below.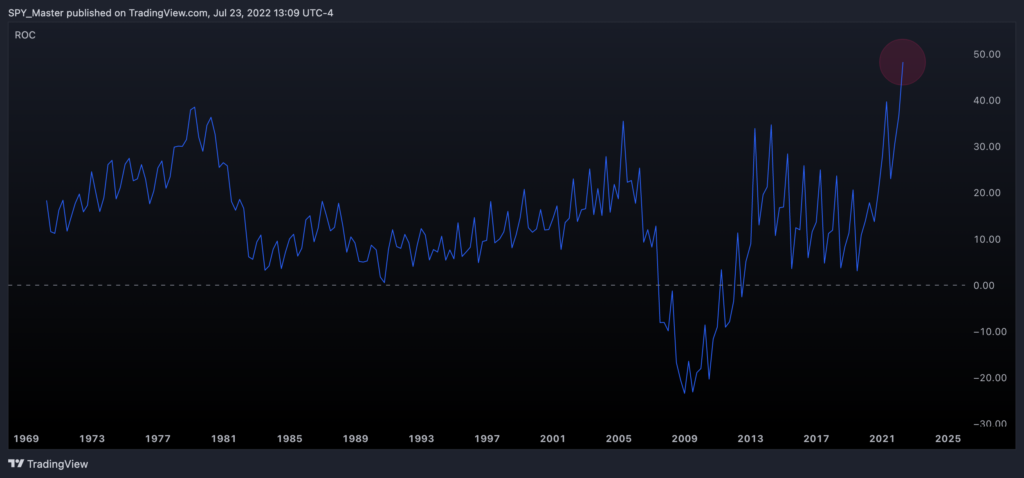 This break neck speed rate of change in home prices is happening as the U.S. 30-year fixed mortgage rates also rocket higher at almost the fastest quarterly rate of change ever.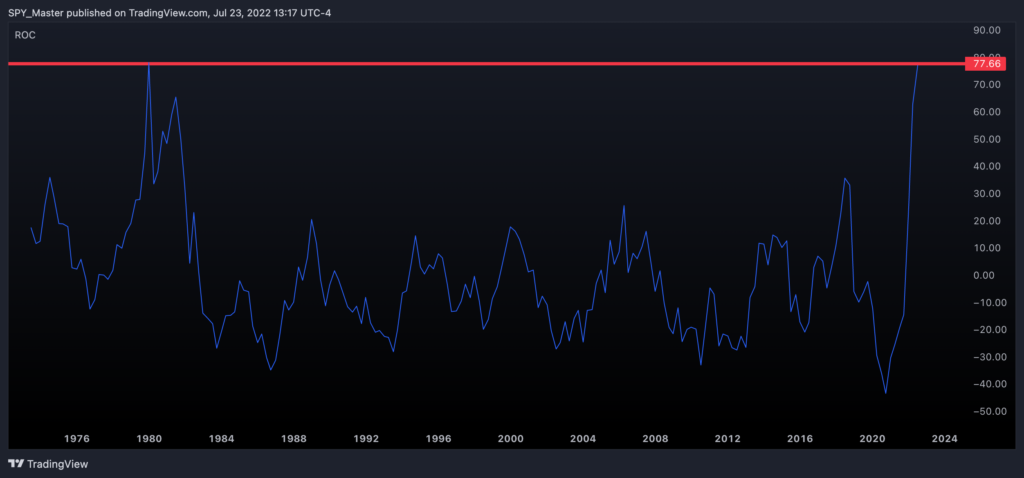 Unemployment Numbers are Rising
Some economists point out that seeing that the unemployment claims are still low signals that we are not heading toward a recession anytime soon. Remember 2008? The unemployment rate claims should follow a similar pattern they argue. However, when you look at the rate of change in relative terms, we see a different picture. See below and notice the rising trend of unemployment claims.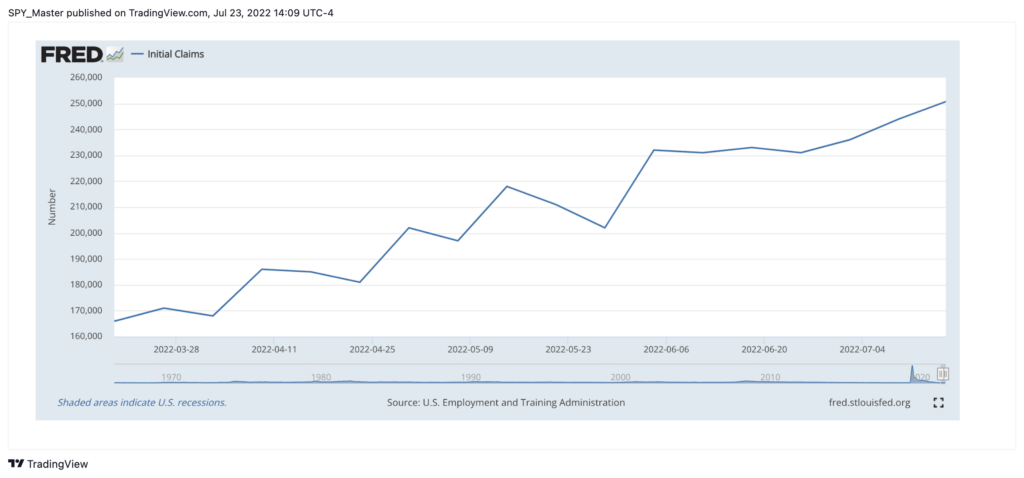 The Slowing Down of the Transportation Sector
Freight rates are starting to fall as shipping demand wavers, according to the Wall Street Journal.
Shipping agreements that were agreed upon during the past several years are how being renegotiated by some companies. Others are trying to take advantage of lower rates in the spot market.
Take a look at DJT chart below which supports this economic downturn case.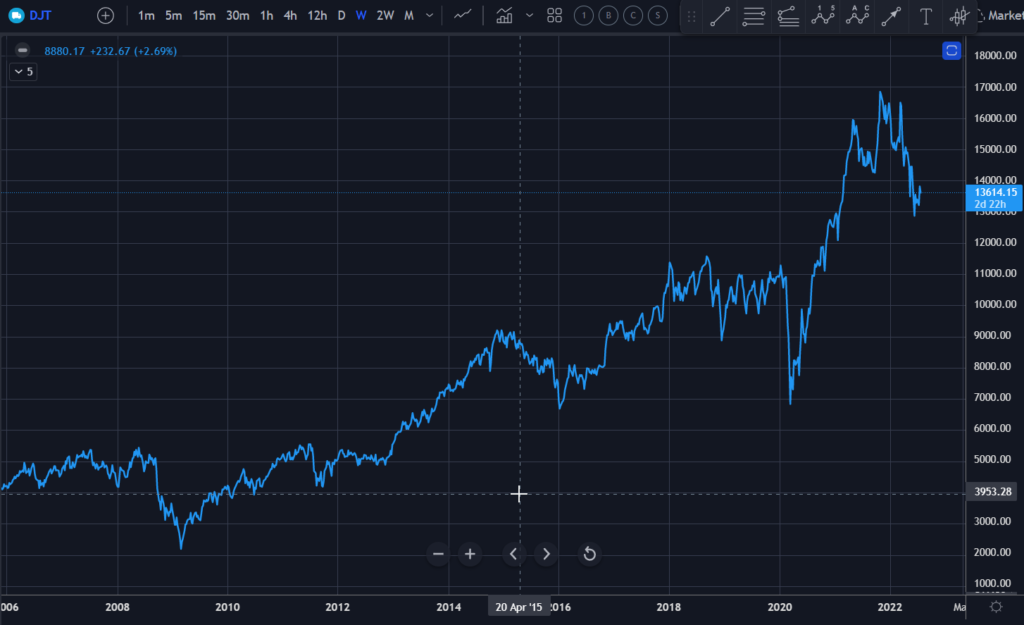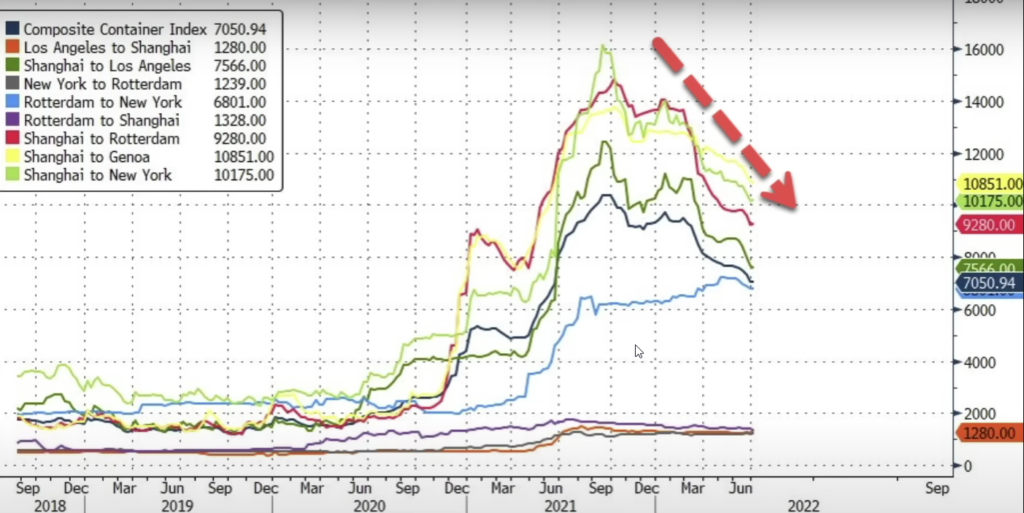 Car Repos are Exploding
According to Barron's report, a car dealer who has been in the car business for about 20 years noticed that "Most of the loans on recently repossessed cars originated during 2020 and 2021, whereas origination dates are normally scattered because people fall on hard times at different times; loan-to-value ratios, or the amount financed relative to the value of the vehicle, are around 140%, versus a more normal 80%; and many of the loans were extended to buyers who had temporary pops in income during the pandemic. Those monthly incomes fell—sometimes by half—as pandemic stimulus programs stopped, and now they look even worse on an inflation-adjusted basis and as the prices of basics in particular are climbing."
Take a look at the used-car listing price in relation to the forecast in black dotted line. This divergence will soon lead to a bubble bursting as some say.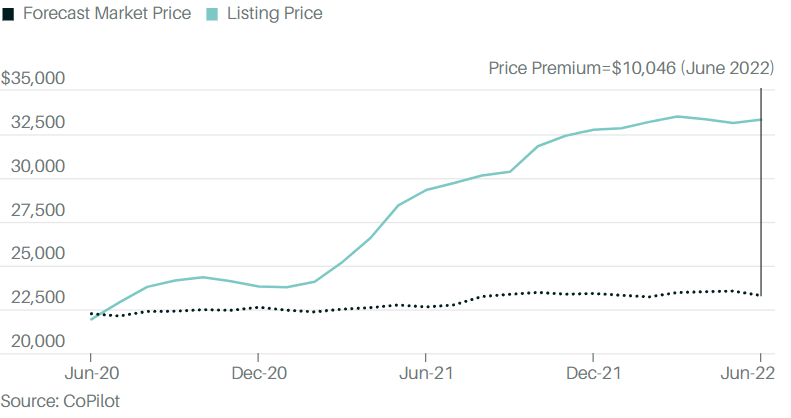 Euro Reaches Parity with the US Dollar
The Euro has been weakened against the dollar starting from 2008 and has recently reached parity with the dollar. This means that the rest of the world are paying for higher prices if they have to transact in US dollar first, such as the case in oil. This problem is exacerbated on top of the ever rising inflation problem.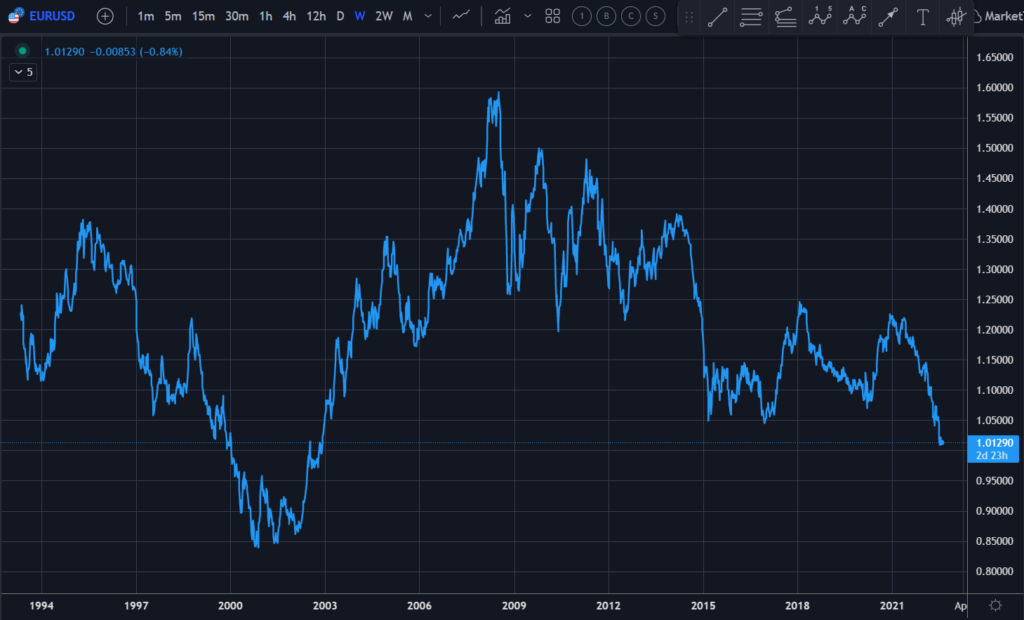 Inflation at 9.1%
According to recent data, the consumer price index increased 9.1% from a year ago in June. Costs rose higher for gasoline, groceries, rent and dental care.
The 10 Year and 1 Year Treasury Yield Inversion Prediction
Historically the inversion of the 10 year and 1 year spread treasury yield curve has predicted the the past 7 recessions and we have recently inverted again. The red line below is the inversion link set a 0%.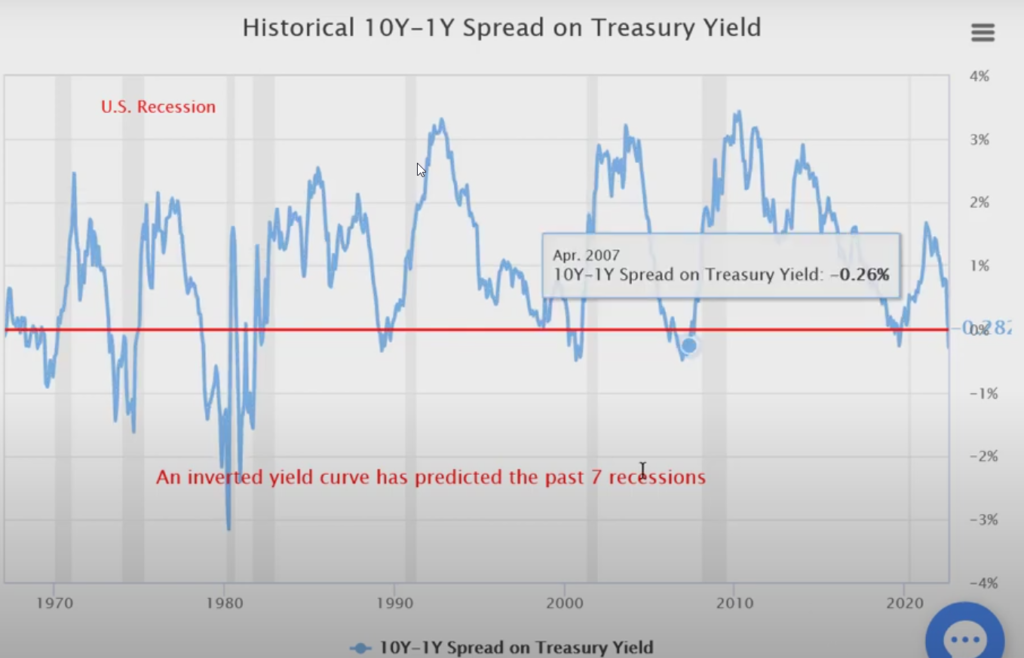 So Are We Heading Toward a Recession?
Sure looks like it. However, when it comes to trading, our philosophy is always trade what you see and not what you think or know. Keep it simple & Trade this Chart!