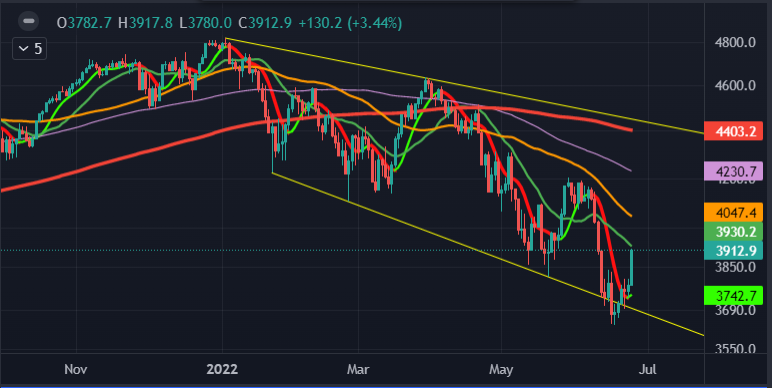 End of week of 6/24/22, and we have ended the week with strong bullish action. This is a great sign for a multi-week run back to the upside. In our opinion, we're looking for long opportunities cautiously as we are going against the intermediate trend.
Let's look at the weekly chart below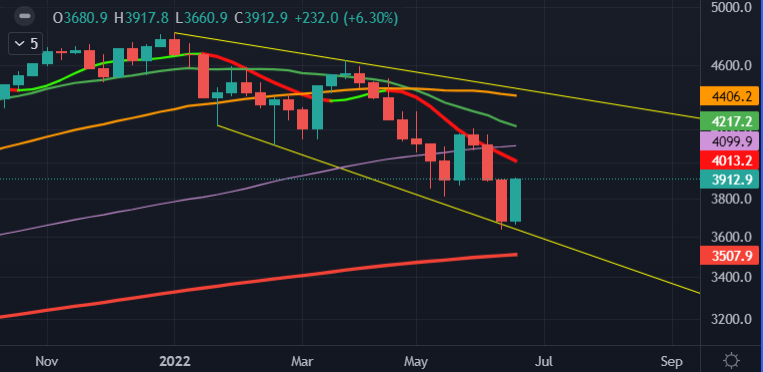 What will the market do next week?
Our prediction is going to be an inside trading week or several weeks. In other words, a sideways market of consolidation. There is a lower chance of continued upward movement. If we do see strong buying early in the week, then follow through is more likely at the end of the week which will further indicate that the market has more legs to go up for another week.
One thing to keep in mind is that the summer doldrums are around the corner and we could see a drop in volume in trading. However, with all the economic news data around being bearish, we could see continued sell offs longer than expected so…
just keep it simple & Trade this Chart!